Email templates: Asking for feedback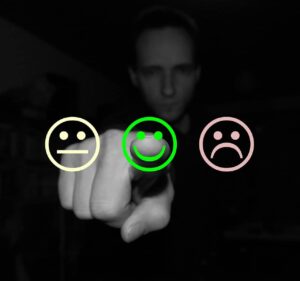 Feedback is crucial to businesses. Between the good and the bad, we rely on feedback to help know what went well and what could use improvement. Sometimes asking for feedback can be an awkward conversation or you don't know how to ask, so we've created these free templates to save you the hassle and time. 
Use these free email templates to ask for feedback
 
When asking for feedback, make sure that you get detailed feedback as opposed to the generic, "Oh yeah it was good, thanks we like it," or, "It works for now." It's a good idea to make sure that they feel comfortable giving you feedback and ensure that you are willing to accept it — whether it is good or bad. 
General email for asking for feedback
Hi,   

Hope you're enjoying the new website; it sure looks great.  

I just wanted to get some feedback. This helps let me know what I did well for the website or any comments on improvements you may have. 

I have provided you a survey to fill out. Hopefully you can answer in as much detail as you can. 

I am open to all feedback or concerns that you may have! 

Thanks again and if there is anything else I can do for you please let me know. 

Best, 
Email template for asking for a review
Hi, 

I hope you're enjoying the launch of your new website. It was a pleasure being able to work with you on it. 

I wanted to reach out with a survey to gain some feedback on my services during the website development process. If it isn't too much to ask to take some time to fill out the survey, I'd appreciate it. I was also hoping you would be able to provide me a review that I could use on my own website. 

Please see the attached survey. I am open to all feedback you provide me, as this helps me better improve my services. 

Best, 
Email template for a demanding client
Hi, 

How is the new website going? I trust everything is to your liking. 

I am just touching base to see if there is anything else you need. When you have time, I was hoping that you could fill out a feedback form. This helps me see what we did well and what needs improvement with my services. 

I take all feedback openly and seriously. Should you have any questions or concerns, feels free to contact me and we can organize a call to resolve any issues. 

Best,
Further tips
Ensure when you set up your feedback forms to ask direct questions and give opportunities for clients to give detailed answers. This will help get you the feedback you need and save the hassle of needing further clarification or awkward conversations trying to get more detail on their responses.
The post Email templates: Asking for feedback  appeared first on GoDaddy Blog.